Trust Deed FAQ's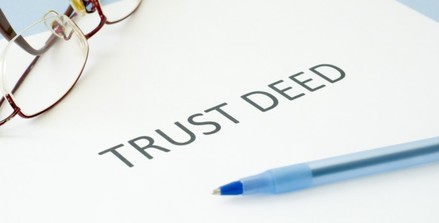 1. What is a trust deed investor?
A trust deed investor is a person seeking a competitive rate of return on their investment. At the simplest level, trust deed investing is when an individual lends money to a borrower through the services of a broker.
The source of this money can be from savings, credit lines, or retirement accounts. The broker finds the borrower who wants the loan, and the private party with the money provides the funding. The broker then arranges for the borrower to sign paperwork to show the world the agreement to borrow money and the terms.
2. How much money do I need to start?
Arrow Capital Group is actively seeking private money sources with at least $50,000 to start.
3. Can I use IRA funds?
Yes. Arrow Capital Group actively places funds from IRAs, Self Directed IRAs, and Roth IRAs. However, please contact your plan representative as all IRAs have different rules and regulations.
Read more.
4. What types of property do we invest in?
Currently Arrow Capital Group only invests in single family and multi-family residences. This strategy allows us to more easily liquidate or capitalize the asset.
5. What is the yield?
It depends on the investment product you choose. However our fixed return products can yield as high as 12 percent and equity partnerships have often yielded 20 percent returns and greater.
6. Do you pool my money with other investors?
Not typically, however occasion we will utilize fractionalized investments where several investors might combine funds to purchase a property. As with all of our investments, the investor chooses whether they want to engage in a fractional investment opportunity.
7. Once I've committed to be a private lender, what should I expect?
Please see our process HERE.
8. Are trust deed Investments safe?
Every investment has risk. However, unlike many other investments, trust deed investing is more secure than many other investment alternatives in that a private lender owns a first trust deed on a piece of real estate.
9. How much can we invest in any one project?
Arrow Capital Group has invested in properties over 1 million dollars. However, our focus is on first time buyer inventory as it makes up the majority of the market. That being said, most of our loans range from the $50,000-$350,000 range. Our goal is to invest in properties that can be resold easily or where the rent will cover more than the monthly costs.
10. What is your loan to value that you loan on?
Arrow Capital Group will not invest in property with less than a 20 percent equity position, That number is determined by taking the median price of market comparables including short sales and rehabs to determine fair market value. We will only invest if we can purchase the property at least 80 percent of that value.
11. Do you offer 2nd and 3rd trust deeds?
No. Arrow Capital Group only offers first trust deeds on all of our investments.
12. Do you charge extra fees to your investors?
No, Arrow Capital Group looks at its investors as partners. Therefore the only funds that are collected are for the purchase price and any estimated repair costs.
13. How do you make money
Arrow Capital Group makes its money upon liquidation or capitalization of the purchased asset. After investor repayment and all expenses including acquisition, holding, rehab, and selling costs have been paid, we retain the balance. As a result, it is in our best interest to ensure we are investing in projects that will deliver profitable returns to all parties.
14. Why don't I skip you completely and do it myself?
This is a great question! First of all we work with a number of " Real Estate Investors" who enjoy being hands on and involved with the project. If that is your preference we can help source great deals for you to invest in. Some people like the adventure and have the time and experience to get their hands dirty to make a deal happen themselves. Unfortunately, there can be many pitfalls along the way. If you are not careful a minor misstep can turn into major losses.
If you choose to invest in trust deeds or our equity partnership program you can be assured that your investment is in the hands of professionals that do this on a daily basis. Beyond that, because of our relationships with seller sources including banks, asset managers and other investors, we often get much better deals that you could find on your own.. Ultimately this type of investing allows you to get your desired returns
15. What does loan servicing include?
Loan servicing includes the back-office tasks of collecting payments from renters, disbursing payments to the investor, mailing required notices and statements, year end tax documents for the IRS and franchise tax board, maintaining adequate borrower insurance coverage, and coordinating foreclosure proceedings if necessary.
16. Who in my network might be able to advise me on these types of investments outside of Arrow Capital Group?
Having an excellent team is always important and we suggest you check with your tax advisor, financial or retirement planner, accountant, and/or your attorney.
17. Where can I find more information about trust deed investments in California?
The California Department of Real Estate has an entire document you can read on the subject
HERE.
18. Who can invest in trust deeds?
Private individuals, corporations, pension plans, 401Ks, custodianships, LLCs, retirement funds, IRAs, Roth IRAs, Self-Directed IRAs, and SEP accounts. Some retirement amounts have limits so please check with your custodian or agent.
19. Do you require fire insurance on the property?
Yes. We require coverage in the amount of the loan or replacement guarantee.
20. Will I be given a complete profile on the property?
By the time we present the property for funding, we've already had an independent evaluation or appraisal done on the property. We'll send to you a copy of that evaluation/appraisal along with the address for you to view the property. Much work goes into qualifying the property before the investment is ever presented. That's another benefit if investing with Arrow Capital Group
---