Deal Finder Program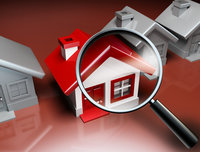 If you are an active investor looking to find properties, then our deal finder may be ideal for you. Through our consulting arm, we only serve investors. As a result, we are keenly aware of our investors' needs and the markets they invest in. Our "Deal Finder" Program is an ideal option for the real estate investor who desires to be involved in the acquisition and management of their property but lacks the time and resources to source and negotiate a deal that fits their investment criteria. Through our relationships with multiple seller sources including banks, asset managers, wholesale investors, property management firms and real estate agents, we typically will source deals at much better price points than an investor can secure on their own especially given the heightened competition in this market.
Through this program, the client retains our services to source and structure a deal for them within a specified period of time. All clients go through an initial consultation where we determine acquisition criteria and feasibility. If we feel the clients objectives and expectations are reasonable we will proceed with the engagement for a fee. Generally the savings we are able to secure for the client far exceeds the nominal fee we charge for our services. Below are a few of the reasons clients choose to work with us:
More access to properties in this tight market
Access to non-listed properties
Cost effective compared to other alternatives
Industry connections with seller sources
Strong deal structure and negotiations skills
15+ years of investment consulting experience
Formally educated in real estate and finance
Activity reports on progress and results
Most seasoned investors recognize that the deal is truly in the acquisition, not the sale. That said, if you buy right, you mitigate a significant amount of risk and increase the probability of an optimal return. If you are serious about investing and want to ensure you get the best deal possible negotiated by seasoned investment professionals, we encourage you to download our
deal finder program
that will give you more information about our program and includes our investor criteria questionnaire. If you have more questions about our program or would like to get started,
contact us
for a free consultation.
---